Limebase Products Limited specialise in the production and supply of a variety of lime based products for use on historic and traditional buildings. We manufacture our own lime putty mainly using lime from Singleton Birch in Lincolnshire.
Extensive range of products
Our extensive range of products include and premixed for construction, plastering, rendering and conservation. We offer a range of services including colour matching any sample of old mortar or limewash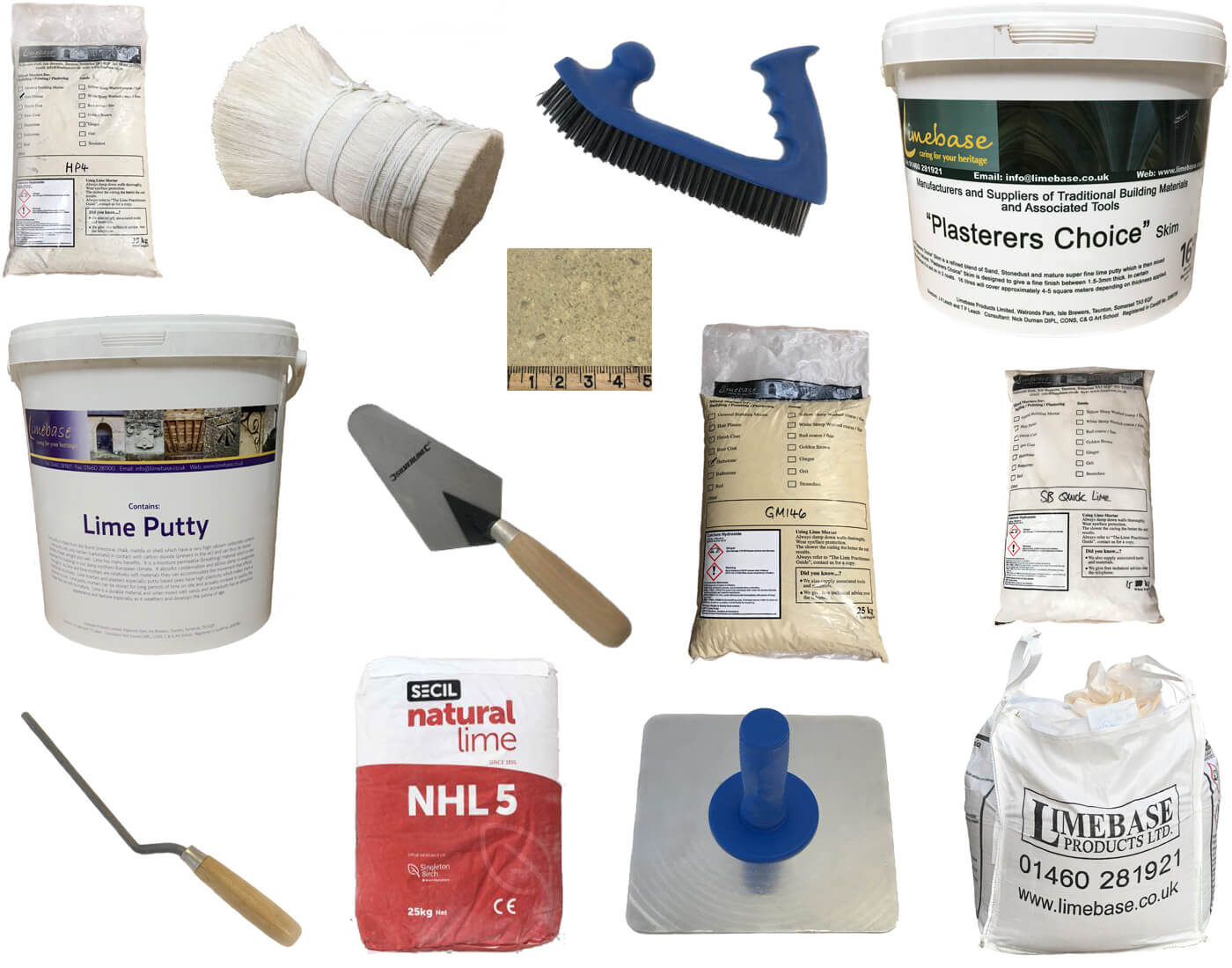 The company prides itself on offering quality advice about the use of lime. Our consultant has over 20 years experience with the conservation and repair of historic buildings including the cathedrals at Wells, Exeter, Rochester, Canterbury and Salisbury.
Whether you are a home owner, craftsmen or architect, feel free to if you have any queries about using lime. We are based in the South West of England but deliver all over the United Kingdom and internationally.